Compassionate Support and Education
I offer one-on-one virtual consultation around a wide variety of issues relating to psychiatric diagnosis, drugs, and withdrawal. I know first hand how arduous, disorienting, painful, and life-altering the process of withdrawing can be. In a nutshell, my work with you will revolve around helping remind you that you already have everything you need to heal. Read on if you're interested in learning more.
What consultation with Leela IS:
I offer supportive consultation–from the perspective of someone with lived (S)SRI antidepressant withdrawal experience–intended to help educate, encourage, and empower you as you navigate the process of prescribed psychiatric drug withdrawal, and as you find yourself again on the other side.
If you choose to work with me, part of your work together will include taking a holistic look at your whole experience and exploring what kinds of shifts and changes may be helpful in supporting you on your withdrawal journey. All of this is a co-created effort and process, and ultimately you are the one who is in charge. I cannot ever guarantee a specific result or outcome, but I will always believe in you and your capacity to heal.
I have a unique perspective as someone with both a formal education in psychology and mental health counseling, and with lived experience of long-term (S)SRI antidepressant use and cessation. That means what I offer to you is filtered not only through the lens of my educational background but also through my understanding of what's wrong with the conventional mental health system. What I offer is also based on: relevant peer-reviewed published scientific literature related to prescribed psychiatric drug withdrawal, what I learned during her own (S)SRI tapering and withdrawal journey, what I have learned in my years of helping to support others who are through this process, and what I wish had been available to me when I was actively tapering. My goal is to help you to feel as seen, heard, and empowered as possible as you navigate your own way through to the other side.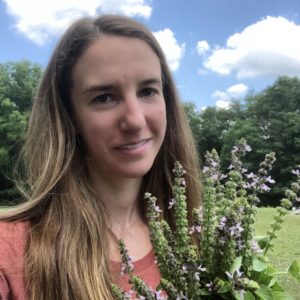 I can work one-on-one with you to:
-Provide education, resources, and strategies for navigating the tapering and withdrawal process, as well as navigating the medical and mental health systems–with the goal of helping you feel your most empowered and in-charge.
-Normalize and explore challenging experiences that may arise on your journey, and co-create strategies for coping and moving through them.
-Look at factors surrounding mindset and lifestyle to help you identify the ones that can aid you as well as the ones that may be hindering you on your journey.
-Support you as you begin implementing any mindset and lifestyle changes that you have decided may be beneficial for you.
-Help you identify if you may need additional support, and share resources for finding a practitioner who can appropriately meet your needs. For example: a mental healthcare provider who specializes in certain areas of expertise or treatment modalities; a medical provider who has a more holistic or functional orientation.
-Encourage you as you cultivate the tools you need to feel more capable and confident in your capacity to heal, and to ultimately thrive.
-Help you reframe and re-write the stories that are contributing to a sense of stuckness, fear, and dis-ease on your journey.
-Remind you that you already have everything you need to heal, and help direct you back to yourself as the ultimate expert and authority of your own experience.
For family members and practitioners:
I can provide you with information, education, and resources that will allow you to better understand, support, and help your loved ones or your clients/patients as they navigate this process. Your understanding, support, and help can make all the difference.
What consultation with Leela is NOT:
Consultation with me is not medical advice, and should never take the place of working with a qualified medical professional. While I do have a background in counseling, consultation with me is also not mental healthcare, and it should not take the place of working with a qualified therapist, counselor, psychologist, or other mental healthcare provider if you feel that is a kind of support you may need. Consultation with me is also not crisis intervention or crisis management, and if you are in crisis please seek the help of your local supportive or emergency services. I do not diagnose or treat any medical or mental health conditions, and I do not taper people off of medication.
You are not alone on your journey, and having enough of the right support can make all the difference. Contact me today for information on pricing, and to schedule a consultation. I look forward to meeting you!